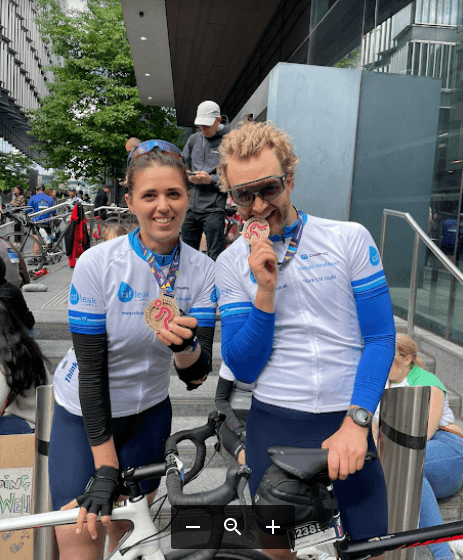 Lucy Sargeant, Simon Myall and David Jellicoe (not pictured) cycled 100 miles through the heart of London and on through Essex in Ride London on Sunday 29th May.
We are thrilled that they chose to represent us at the event, not only raising an amazing £4900, but also raising awareness by wearing jerseys with our logo and information about CSF leaks. We cannot thank them enough, and also those who have donated so far.
There is still time to add to their total by clicking on 'donate here'
The link will take you to our 'enthuse donation platform' where you can also read more about the event and by scrolling down, you can chose to support the individual fundraisers and find out why they decided to ride for us.