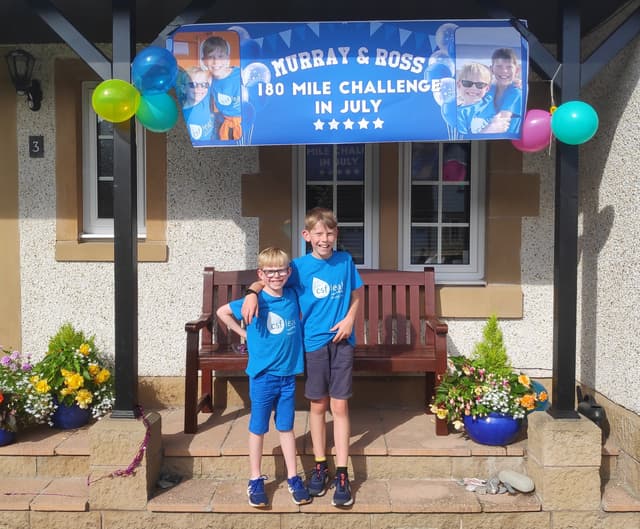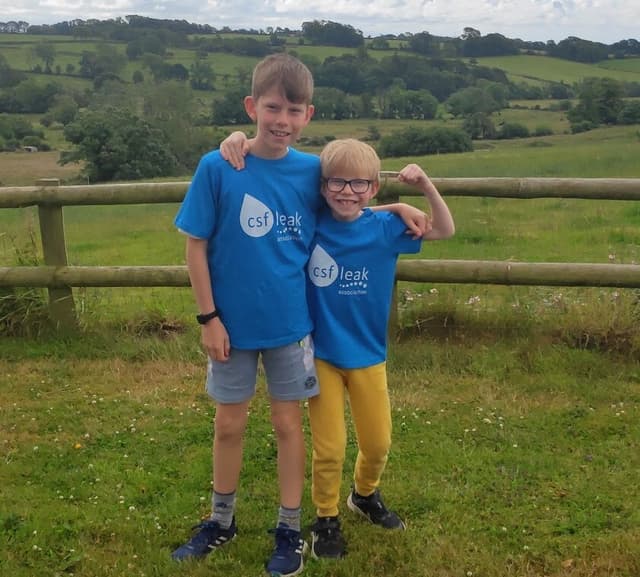 Murray & Ross smash their targets!
Murray and Ross decided to increase their combined miles to 180... and they completed them in style! We can't thank them enough for raising funds for us and for raising awareness of CSF leaks. Well done!
If you missed the event, there's still time to donate HERE
Murray & Ross are going the extra miles!
Murray and Ross are going to Run and Cycle a total of 150 miles in July to raise money for The CSF Leak Association. Murray is aiming to run 50mile and cycle 50miles, whilst Ross will go for 25 miles each.
One of Murray and Ross' favourite things to do is to visit their Uncle David, Auntie Cerian and cousin Calum in Strathpeffer.
However, life has not been easy for them as ever since 2013 David has suffered from a CSF (cerebrospinal fluid) leak. This has changed thier lives completely and despite surgery, and other efforts to help improve his condition, his leak remains. It is hard to put into words just how debilitating this is for those directly and indirectly affected, but both David and Cerian have have kept positive, sought ways to adapt and spent a huge amount of time setting up this charity to help fellow sufferers, their families and to raise awareness within the wider medical community.
Help the boys raise as much as possible and give them some encouragement to keep them on track to make their target 150 miles!
You can DONATE HERE via their JustGiving page.